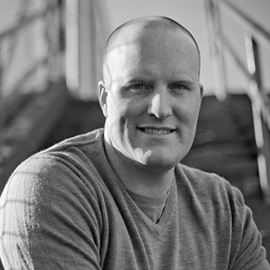 Square6 Group, Inc. sits at the epicenter of medicine, healthcare, IT, "big data" and care transformation. Led by Brad Miller, MD Square6 Group works with health providers, solution and services vendors, start-ups, federal agencies and academic institutions to continue to push the standard of care, raise the use of technologies like genomics and population management to care, and to do so in a sustainable manner. All too often new solutions and technologies meet resistance in healthcare because of competing business interests at the customer sites, which demands a different, gradual yet radical approach. The healthcare IT and "big data" revolution will only succeed as much as it can put that data and knowledge to practice in care - therein lies the challenge.
Founded in early 2008, with roots dating to 2005, Square6 Group has worked with leading healthcare IT vendors, large provider systems, and landed federal care management grants from federal agencies. Critical to this success is the central tenant that healthcare IT and data in and of itself is not sufficient - how you put it in to practice and understand business incentives is what drives real change and results. Specific client interactions can be found here, while interests in future work is here.
For those who know Brad, Square6 Group is his consulting shop to leverage his expertise and experience in medicine, healthcare IT and data, but it truly is a "group" in that he doesn't hesitate to call upon his extensive network of advisors, specialists and experts to land at the right solution effectively and efficiently for his clients. Brad graduated from Emory University with a BS in Neuroscience and Behavior Biology and then moved to Cornell Medicine and Business schools for his MD and MBA degrees. From there he moved to be a physician researcher at UCSF where he co-authored a series of papers on Health Information Exchange in Santa Barbara county in Health Affairs and in California Healthcare Foundations iHealthbeat whitepaper series. From there introductions and client work soon followed in this burgeoning field. In addition to client work mentioned above, Brad founded a popular bio and tech meet-up in San Francisco called Bio+Tech that draws a crowd of 90 people monthly - bio folks interested in earning more about tech and vice versa. Overall the event draws on a base of 500 interested individuals and is growing.
About the name: quite often Brad is asked about the name "Square6 Group". Brad was fascinated by the table of elements as a child - square #6 is carbon - the foundation of life and the 'elemental' unit of everything we do in medicine and biology. Brad likes to understand subjects at a fundamental level, and the name Square6 Group captures that notion.